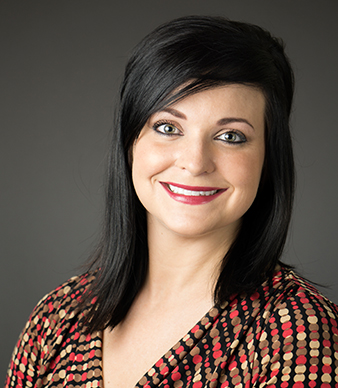 Birmingham, AL– March 6, 2014 - Securities America, Inc. (SAI), the national broker-dealer for Birmingham-based Kelley & Mullis Wealth Management, has appointed Laura Southeard, Client Services Associate of Kelley & Mullis Wealth Management to the SAI 2014 Sales Assistant Advisory Board. She will serve a two year term providing insight and feedback on policies, procedures and services for SAI, as well as provide views on industry issues and trends.
The Sales Assistant Advisory Board is made up of 10 sales assistants who serve two-year terms. The advisory board, which features members from across the United States, generates feedback on company issues, policies, procedures, services and quality. It also provides Securities America with views on industry issues and trends, and contributes perspective to company strategy and direction.
Since its inception in 2000, the board has provided Securities America with more than 1,400 improvement ideas, many of which have been implemented. Securities America selects members of the advisory board from its top financial advisor offices. Board members represent a diverse mix of business, geographic regions and experience in the financial services industry.
About Laura Southeard
Laura Southeard joined the Kelley & Mullis team in 2011, with a background in business logistics. She has extensive experience with data management and presentation software. Laura received her Bachelor of Science in Business Management with a professional option in Supply Chain Management from Auburn University.
For more information about Laura Southeard or Kelley & Mullis Wealth Management, please contact Krista Conlin at 205-937-3777 .
Advisory services offered through Securities America Advisors, Inc., an SEC Registered Investment Advisory Firm. Securities offered through Securities America, Inc., member FINRA/SIPC.
About Kelley & Mullis Wealth Management
Kelley & Mullis Wealth Management firm is an independent wealth management firm located in Vestavia, Alabama. Founded over 25 years ago, Kelley & Mullis takes pride in being an independent firm, allowing them to focus on clients as individuals. Mullis was recently featured in the Wall Street Journal for his business approach and uniqueness among wealth management firms. With the highest level of quality customer service and the Firm's notable achievements,
Kelley & Mullis has recently been featured in Wealth Magazine, Birmingham Magazine and Birmingham Business Journal. In addition, Michael Mullis, Managing Partner of Kelley & Mullis Wealth Management, was recognized as one of Barron's America's Top 1000 Financial Advisors in 2012 and as a Finalist for the Birmingham Business Journal's Top CEOs in 2012. Both Michael Mullis and Melissa Brown, Chief Operating Officer, have received top honors as being named Top 40 Under 40 by the Birmingham Business Journal. Additional information is available at www.kmwealthmanagement.com.
About Securities America
Securities America is one of the nation's largest independent broker-dealers with more than 1,700 independent advisors responsible for $50 billion in client assets.
Registered Representatives offer securities through Securities America, Inc. Member FINRA / SIPC). Investment Advisor Representatives offer financial advice through Securities America Advisors, Inc. Branch address: 2008 Stonegate Trail, Suite 112 | Vestavia Hills, AL 35242.
Kelley & Mullis Wealth Management and the Securities America companies are separate entities.
Securities America and its representatives do not provide tax or legal advice.
Registered for securities in the following states: AL, AR, AZ, CA, CO, FL, GA, IN, KS, LA, MA, MI, MS, NC, NJ, NM, OK, PA, RI, SC, TN, TX.
Barron's Magazine Top 1,000 Advisors in America is chosen based upon a proprietary methodology consisting of three major components: assets under management, revenue generated for their firms, and quality of service and regulatory records. Investment performance is not an explicit factor, because audited performance records are not available. Total assets are all assets overseen by the advisors team, including some that are held at other institutions. The rankings are based on data provided by individual advisors and their firms. Advisor data is confirmed via regulatory databases, cross-checks with securities firms, and conversations with individual advisors. No compensation was received from participating firms or advisors. This ranking is not indicative if the advisor's future performance.