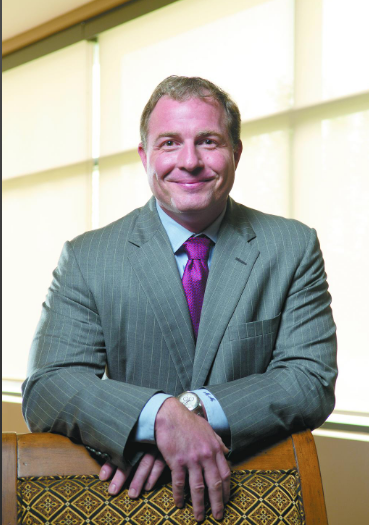 Birmingham, Ala. – Michael Mullis, managing partner and wealth manager for Kelley & Mullis Wealth Management, named as the winner of the 2018 Top CEO in the "Less than 10 local employees" category by the Birmingham Business Journal.
The Birmingham Business Journal CEO Awards annually honor Birmingham's top executives in the business community. These awards are given based off results of strong financial performance, tangible results and goals achieved, and a key role in the success of the business and community involvement.
"The BBJ CEO Awards is such a highly respected list of business leaders and I am honored to be listed among so many prestigious CEOs in Birmingham," states Michael Mullis, Managing Partner at Kelley & Mullis Wealth Management. "I am very humbled by this honor and grateful for my team at Kelley & Mullis and our mission to continuously aim for excellence."
Michael Mullis of Kelley and Mullis Wealth Management has grown the firm considerably. It manages a portfolio of over $650 million with a reach across 19 states and 915 clients.
About Kelley & Mullis Wealth Management
Kelley & Mullis Wealth Management firm is an independent wealth management firm located in Birmingham, Alabama. Founded over 25 years ago, Kelley & Mullis takes pride in being an independent firm, allowing them to focus on clients as individuals. With the highest level of quality customer service and the Firm's notable achievements, Kelley & Mullis has been featured in Wealth Magazine, The Wall Street Journal, Birmingham Magazine and Birmingham Business Journal. In addition, Michael Mullis, Managing Partner of Kelley & Mullis Wealth Management, was recognized as one of Barron's "America's Top 1000 Financial Advisors" and "Top 1,200 Financial Advisors". Additional information is available at www.kmwealthmanagement.com.
###
The opinions and forecasts expressed are those of the author, and may not actually come to pass. This information is subject to change at any time, based on market and other conditions and should not be construed as a recommendation of any specific security or investment plan. Past performance does not guarantee future results.
Registered Representatives offer securities through Securities America, Inc. Member FINRA (http://www. finra.org/)/SIPC(www.sipc.org). Investment Advisor Representatives offer financial advice through Securities America Advisors, Inc. Branch address: 2008 Stonegate Trl, Suite112 | Vestavia Hills, AL 35242 Kelley & Mullis Wealth Management and the Securities America companies are separate entities. "The third-party comments displayed are not verified, may not be accurate and are not necessarily representative of our client experience." Securities America and its representatives do not provide tax or legal advice. Registered for securities in the following states: AL, CO, FL, GA, IN, LA, MI, MO, MS, NC, NH, NM, OH, OK, PA, SC, TN, TX Written by Securities America for distribution by Michael Mullis.
Barron's Magazine Top 1,200 Advisors in America is chosen based upon a proprietary methodology consisting of three major components: assets under management, revenue generated for their firms, and quality of service and regulatory records. Investment performance is not an explicit factor, because audited performance records are not available. Total assets are all assets overseen by the advisors team, including some that are held at other institutions. The rankings are based on data provided by individual advisors and their firms. Advisor data is confirmed via regulatory databases, cross-checks with securities firms, and conversations with individual advisors. No compensation was received from participating firms or advisors. This ranking is not indicative if the advisor's future performance.