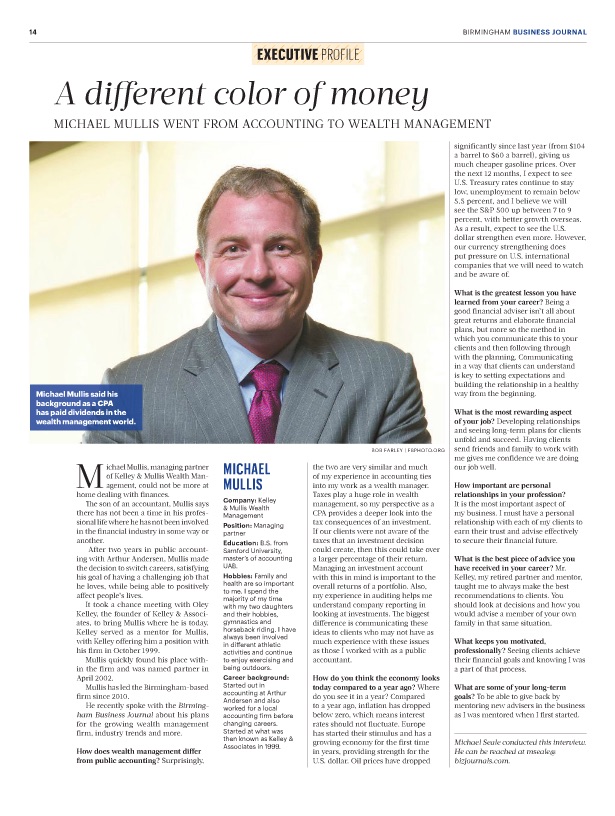 Michael Mullis, managing partner of Kelley & Mullis Wealth Management, could not be more at home dealing with finances.
The son of an accountant, Mullis says there has not been a time in his professional life when he has not been involved in the financial industry in some way or another.
To view the full article, click here.