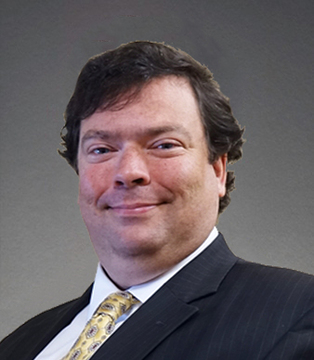 Birmingham, Ala. – Matt Fetner, CFP® Financial Advisor at Kelley and Mullis Wealth Management in Birmingham AL has been authorized by the Certified Financial Planner Board of Standards (CFP Board) to use the CERTIFIED FINANCIAL PLANNER™ and CFP® certification marks in accordance with CFP Board certification and renewal requirements. Mr. Fetner has worked at Kelley and Mullis Wealth Management since 2017 and is responsible for cultivating strong relationships with clients and provide sound financial consultation to determine the key financial objectives for each client's needs. He prides himself on his ability to instill trust and dependence in order to provide outstanding client service. "This accomplishment is significant for me as well as for each of my clients," said Fetner. "The financial planning process is a very personalized, long term endeavor that demands an acute understanding of an increasingly complex investment landscape."
"Professional designations serve an essential, two-fold purpose: they signal a strong commitment to an advisor's career while representing achievement within the financial community. One of our highest priorities at Kelley and Mullis Wealth Management is fostering a culture of respect for the industry and respect for our clients and their financial aspirations," said Michael Mullis. "We have expectations, as do our clients, for our advisors to provide superior and comprehensive services at the highest level."
Fetner, 41, has been a professional in the financial services industry for 19 years and works with individual and institutional clients throughout the Southeast. He earned a bachelors degree from the University of Alabama as well as the Chartered Retirement Planning Counselor designation from the College for Financial Planning.
About Kelley & Mullis Wealth Management
Kelley and Mullis Wealth Management, an independent investment firm, was founded over 35 years ago. Our primary focus is on our client, with a desire to provide personalized service to fit each individuals financial needs. Our goal is to provide superior customer service. We are blessed with amazing clients and feel our job is to care for them just as we would a member of our own family.
The CFP® marks identify those individuals who have met the rigorous experience and ethical requirements of the CFP Board, have successfully completed financial planning coursework and have passed the CFP® Certification Examination covering the following areas: the financial planning process, risk management, investments, tax planning and management, retirement and employee benefits, and estate planning. CFP® professionals also agree to meet ongoing continuing education requirements and to uphold CFP Board's Code of Ethics and Standards of Conduct.
CFP Board is a nonprofit certification organization with a mission to benefit the public by granting the CFP® certification and upholding it as the recognized standard of excellence for personal financial planning. CFP Board owns the certification marks CFP®, CERTIFIED FINANCIAL PLANNER™ and federally registered CFP (with plaque design) and CFP (with flame design) in the U.S., which it awards to individuals who successfully complete initial and ongoing certification requirements. CFP Board currently authorizes more than 85,000 individuals to use these marks in the United States. For more about CFP Board, visit www.CFP.net.
###
The opinions and forecasts expressed are those of the author, and may not actually come to pass. This information is subject to change at any time, based on market and other conditions and should not be construed as a recommendation of any specific security or investment plan. Past performance does not guarantee future results.
Registered Representatives offer securities through Securities America, Inc. Member FINRA (http://www. nra.org/)/SIPC(www.sipc.org). Investment Advisor Representatives offer financial advice through Securities America Advisors, Inc. Branch address: 2008 Stonegate Trl, Suite112 | Vestavia Hills, AL 35242 Kelley & Mullis Wealth Management and the Securities America companies are separate entities. "The third-party comments displayed are not verified, may not be accurate and are not necessarily representative of our client experience." Securities America and its representatives do not provide tax or legal advice.